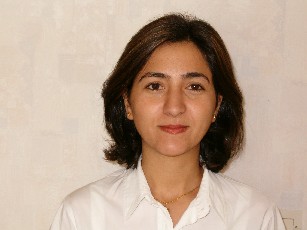 Fonction : Directrice de Recherches
Equipe : PRODIS
Competence :
Emulsion polymerizations, Polyolefines, Emulsification, Double emulsions, Population balance models, Online monitoring by infrared and Raman spectroscopy
Bureau : G225
Téléphone : 04 72 43 18 50
e-mail : nida.othman@univ-lyon1.fr M'envoyer un message
Spécialité :
Génie des procédés
Biographie
 :
Nida Sheibat Othman obtained her Ph.D. in 2000 in chemical engineering from the University of Lyon/France. She is currently a researcher at CNRS, the French National Center for Scientific Research, in the University of Lyon. Her research interests include chemical processes modeling going from the particle scale to the reactor scale, mainly emulsion polymerization and liquid/liquid emulsification systems.